Thinking About A Blepharoplasty?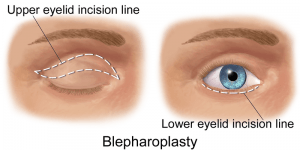 Looking a little tired lately? Do you wish that you could do a little "nip and tuck" around the eyes to give yourself a more youthful appearance but cannot even bear the thought of the huge costs involved? Well, dream no more, with Lotus Medical International, we can assist you with booking a blepharoplasty in Thailand as well as help you organize a well deserved holiday at a fraction of the cost of what you could expect to pay for a blepharoplasty alone back home.
What exactly is a blepharoplasty you might be thinking?
Blepharoplasty is cosmetic eyelid surgery. Thousands of people have enhanced their appearance with this procedure. Blepharoplasty can correct sagging eyelids, remove fatty bulges above and below the eyes, and eliminate hanging skin from the upper or lower eyelids. Cosmetic eyelid surgery is usually an outpatient procedure performed under local anaesthesia with no hospital stay required. You can choose between an upper blepharoplasty or lower blepharoplasty, or even combine the two. The surgeon will be able to advise you on what procedure would give you the best results.
An upper blepharoplasty removes excess skin and fat in the upper eyelids. The procedure performed by making an incision in the natural contours of the upper eyelids. Because the incisions are made in the eye's natural "lines", they are barely visible and will fade gradually over time. When your eyes are open, the incisions are completely hidden.
A lower blepharoplasty removes excess bulging and puffiness in the lower eyelids. The procedure is performed by making an incision on the inside of the lower eyelid. The excess fat is removed and the incisions will heal without sutures. Because the incision is made on the inside of the eye, they are not visible.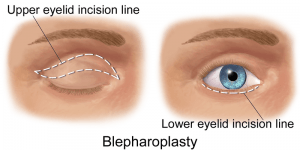 For more information or for a no obligation assessment, please contact us at [email protected]