Our Vision
To provide World-Class medical solutions through unprecedented knowledge, support, empathy and understanding!
Lotus Medical International has been offering clients, plastic surgery in Thailand for more than 7 years. The award winning, 5 star medical tourism company is based in the UK. Lotus medical won What Clinic's customer service award in 2010, 2011 and 2012. Lotus Medical was also awarded What Clinic's 5 stars for treatment voted on by clients. In 2017 Lotus won Medical Live Wire's Medical Tourism award.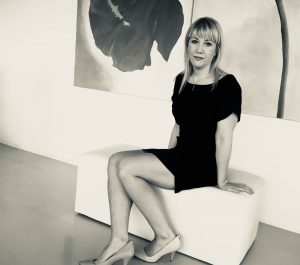 "We have in excess of 18 years' experience in the medical industry; we are truly committed to provide the very best quality of care and assistance to every one of our patients." Managing Director, Grainne Farrell, noticed on one of her many visits to Thailand, the remarkable growth in medical tourism. She met and spoke to scores of people who had experience of the burgeoning trend.
With a decade's experience in the UK medical industry she could evaluate the responses of patients who had undergone plastic surgery in Thailand. These ranged from terrific to terrible!  Armed with this insight and her knowledge of hospitals and skilled physicians, she committed to making outstanding healthcare both affordable and available to everyone.
It was this dedication that enthused Miss Farrell to start Lotus Medical International with the intention of helping patients find not only the most proficient surgeons for their chosen procedure, but to also make their experience of plastic surgery in Thailand as easy as possible. She does this by managing every step of the process for them. This takes all the worry and stress out of the event.
Our Awards
Below you can see our awards from Whatclinic.com
Our Mission
To provide high quality healthcare
To hold each patients hand the whole way through
To make a difference for every single individual by inspiring confidence and creating a safe environment for change
Lotus Medical International deals solely with JCI/ISO Accredited International Hospitals. The company thoroughly checks all surgeons and medical practitioners with whom they work.  "All our surgeons and physicians are Board Certified; they are seen as experts in their respective areas of medicine and many have trained at world famous medical facilities  located all over the world." Lotus Medical International offers a unique service. It comprises a "complete medical experience", which supports you from start to finish on your journey. "We provide all round assistance during your stay   for plastic surgery or any other intervention in Thailand. We assign to you a personal Medical Host, who accompanies you to every one of your appointments in order to guide and support you. The Host provides you with a mobile phone so you are only a call away from any assistance you might require on a 24 hour basis. We also arrange all transfers between the airport, hospitals and your hotel. This makes the experience as stress free as it can possibly be." Lotus Medical International's overriding commitment to patient care has not gone un-noticed. Whatclinic is one of the world's largest providers of international healthcare gave the company Customer Service awards consecutively each year from 2010-2012, but in 2013 Lotus Medical International was given the prestigious 5 Star Treatment Award, making it one of the very few companies worldwide that has been awarded with an overall satisfaction score of an astounding 98% from its patients for surgery and service provision.
View more Testimonials
Our Values
Quality of healthcare service provision for plastic surgery in Thailand
The core value that supports the work of Lotus Medical International is the critical importance of the quality of the hospitals used and the outstanding medical practitioners who work in them. The company is adamant that it works only with JCI and ISO Accredited Hospitals. Moreover, unstinting resources are spent on ensuring that only the very best doctors and dentists are used in procedures approved by Lotus Medical International.
The patient is at the heart of our brand during plastic surgery in Thailand.
Client satisfaction is essential to Lotus Medical International. "We provide an all-in surgery package. This delivers aftercare. It includes pick-ups and drop-offs to the airport, consultations with doctors and dentists, surgery and follow-up appointments. We put you up in some of the best resorts in Thailand and provide you with an English speaking "Medical Host", who accompanies you to all or your appointments. The "Host" provides you with a local mobile phone ensuring you have someone on call 24/7. You also have access to our "Medical Coordinator" who is a skilled medical industry and surgery expert, who can confidently answer any question you may have before, during and after your medical holiday for plastic surgery in Thailand." Our sales representatives/medical co-ordinators that have been trained to the highest standards. Our team comprises industry experts who can provide general support to our patients throughout the process. We passionately believe that every patient should have the best, most enjoyable experience possible and we focus on providing this wholeheartedly.
Giving something back
Lotus Medical believes in giving back to the community. Currently, we do not have any one formal charity that we work with. We have, however, helped numerous local people that otherwise could not afford to pay for medical treatment. Our biggest success to date was attaining a donation of $50,000 from one of America's top sports celebrities, UFC President Dana White, to pay for a parental liver donor transplant for a local Thai baby who would otherwise have succumbed to her illness. Pictures of Tuptim before and after surgery:
Picture of our Managing Director presenting Dana White with a thank you plaque at the UFC in Sydney in 2011.
We will continue to help the local community with medical provision and hope to set up a formal charity over years to come. With your help, we can make this dream a reality!