Face Lift Surgery in Thailand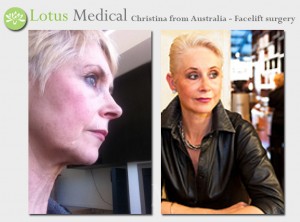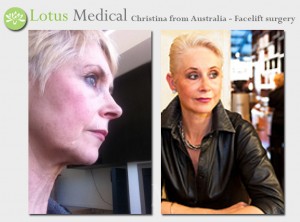 We are finding that more and more people are deciding to come to have their Face Lift Surgery in Thailand. There are many benefits to having Face Lift in Thailand; reduced costs versus being at home, the exceptional experience that the Thailand surgeons have with Face Lift Surgery and not to be underestimated the ability to recover away from the stresses at home and prying eyes.
When having Face Lift in Thailand the surgeons can advise a variety of different options for you. Sometimes our Thailand surgeons advise just a Lower Face or Neck Lift but quite often Eyelid Surgery and Brow Lift can be advised as part of the overall procedure to give the best overall results. We can arrange what is called an online consultation for you so that our surgeons can assess your case and give you feedback on exactly which procedures are best for you.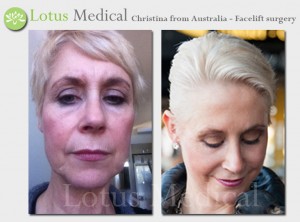 The costs for Face Lift in Thailand are very competitive versus other parts of the world; a Lower Face and Neck Lift in Thailand costs from around $8,000 and we have heard of clients being quoted in excess of $20,000 in Australia and America for these procedures.
After Face Lift Surgery the face can be quite swollen and even bruised. It usually just takes a few days for most of the bruising to disappear but it can take several weeks for the swelling to go down. Most of our surgeons ask that you will stay for fourteen days after your surgery for proper follow up and so that you can have all of your stitches removed before going home. One of the benefits if having your cosmetic surgery in Phuket is that during this recovery period you can afford the luxury of your hotel room where you can order room service, have someone else do your laundry and cleaning or even sit and relax by the pool. It makes for a much more pleasant recovery than being at home. Having cosmetic surgery in Phuket also means that you won't be seen by people that you know during your recovery period which is often something that people are very grateful for.