---
With the rising costs of health care and medical procedures, most patients are looking to get the exact same cosmetic medical procedure in the exact same quality to be done elsewhere outside of Australia. Around 15,000 Australians are heading to Thailand for cosmetic surgery every year to go under the knife in a different country or a different continent and it all adds up to over AUD$300 million on medical procedures alone.
In highly-developed nations, such as Australia, the large ageing population demands higher more medical attention when it comes to different elective surgeries. In turn, this heightened demand leads to a lengthy waiting list for the operating room as well as a quick-turnaround for patients admitted to the hospitals.
Due to the high price of health care services and expensive hospital bills, patients don't get to stay as long as they want to recuperate right after surgery. Coupled with the high demand for hospital beds, postoperative patients are discharged earlier and are left to fully recover at home which several follow up visits right after.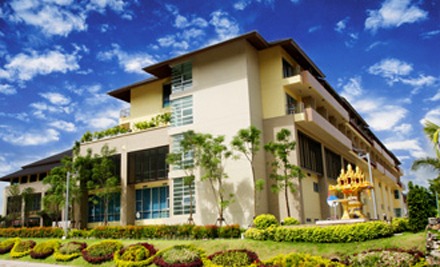 The Medical Tourism Industry
With the increase in demand and the limited number of slots in surgery rooms, patients turn to medical tourism, it is defined as certain individuals opting to travel to a different country to avail of surgical, dental, and other medical needs that are of equal or greater value compared to their own native country.
One of the leading medical tourism destinations in the world is Thailand, which has always been the number one South-east Asian Nation when it comes to the said industry. With a whopping US$4.3 billion estimated earnings and a staggering 2.5 million foreign patients per year, Thailand has been a game-changer when it comes to high-quality medical tourism. The government has been strategically developing this industry since 2004 when the Tourism Authority of Thailand has started actively campaigning for foreigners to take advantage of Thailand's world-class treatment and wellness centres for a fraction of the cost compared to Australia, US, Canada, and other European nations.
Why Thailand?
You might be wondering as to what makes Thailand special than any other country because other Asian nations such as Singapore and Malaysia offer the same cosmetic procedures. However, Thailand continues to be the top destination when it comes for medical tourism, specifically cosmetic surgery.
Here are the different reasons as to what makes Thailand one of the most popular destinations when it comes to cosmetic surgery, read on!
Affordability
The most important reason is the huge difference when it comes to hospital costs. Compared to getting anything done in a private hospital back in Australia, Thai hospitals charge about 30 to 40% less while still providing the exact same service or procedure. Even if you add in the travel expenses, getting cosmetic surgery done in Thailand is simply more affordable and reasonably priced.
World-class quality health care facilities
As the government has imposed stricter guidelines for health care services and establishments, internationally-known accrediting bodies such as Joint Commission International and several ISO certifications are there to ensure that the standards worldwide are met. With bedroom suites inside hospitals, patients get to enjoy their recovery while staying in hospital rooms that are as comfy as their very own home.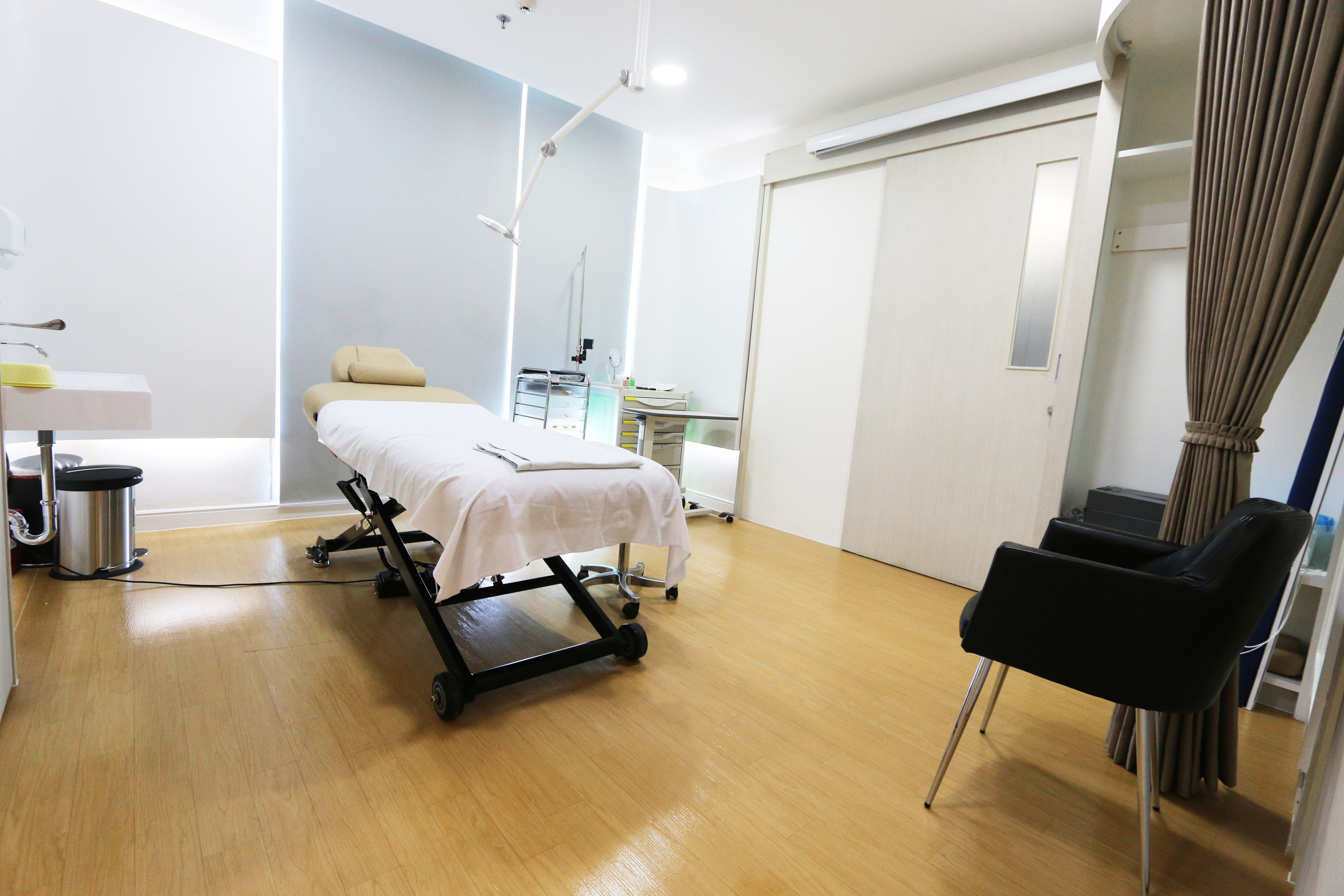 Competent health care and hospital staff
Thai health care facilities have against hospitals of other Asian countries is that hospitals assign English-speaking staff to foreigners for ease of communication. Some hospitals have in-house interpreters that can speak around 30 languages while others opt in assigning at least one English-speaking staff in every hospital station. The competent health care team is led by doctors which are usually trained abroad and are familiar with the latest advancements in the field of cosmetology.
Up-to-date medical equipment and techniques
To keep up with the modern-day updates in the field of general health and surgery, Thailand is one of the leading places for modern medical equipment and treatment approaches. With digital imaging machines to surgical set ups, Thai hospitals are comparable to the advance hospitals back Australia or the United States.
Too many to choose from
With the sheer number of public and private hospitals offering cosmetic surgery, patients don't have to wait too long just to enlist for the surgery room. Patients are also allowed to stay inside the hospital until they are fully healed or are able to move freely on their own. No need to rush for discharge as hospitals have ample rooms for other patients with different medical treatment needs.
Being treated like royalty
As the Kingdom of Thailand boasts of its hospitality, being a patient inside one of its world-class premier hospitals allows you to experience top-notch health care coupled with high-quality hospitality. From modern amenities inside hotel suites to the special care you get from dedicated hospital staff, patients are treated as guests and your rest and comfort is the top priority all the time.
With all of these and more, Thailand proves to be the number one destination when it comes to medical tourism in Southeast Asia. In the past years, the 2.5 million tourists have come to Thailand purely for medical reasons alone and they came spending over US$4.3 billion in different medical procedures. They are the number one when it comes to medical tourism in Asia, followed by Singapore and Malaysia.
Cosmetic surgery is simply affordable in Thailand
Basically, the price that Thailand medical centres offer really makes a huge difference compared to all other options. No need to wait in a long waiting list and no need to shell out thousands of dollars for a simple nip and tuck. In Thailand, you get the entire world-class cosmetic surgery experience without having to pay an arm and a leg.
With the help of the government, international accreditations have set the standards of health care in Thailand which has lead to efficient hospital staff, competent practitioners, and high-quality cosmetic surgeries with reduced risks and complications.
In choosing the right practitioner and the right hospital, make sure to do your own research and get to know the people and the facilities which are highly-rated and raved-about in online forums and websites. Get recommendations from trusted friends and family members to get a better grasp of what to expect and what to do. Lastly, plan everything ahead of time to ensure a safe trip, including airport transfers, hotel accommodations for after discharge, and any other possible expenses not included in the hospital bills.
So if you are looking for a more affordable alternative for cosmetic and plastic surgery and are looking into having a holiday in a vibrant and interesting city of Bangkok, opt for having your cosmetic surgery in Thailand and experiment world-class health care service at a fraction of a cost compared to hospitals back at home.
How much do these cosmetic surgeries cost?
In other countries, expensive health care prices are driven by higher salaries of health care professionals and an even higher demand for various services inside the hospital. In Thailand, however, procedures are worth up to 40% cheaper because professional fees aren't as high and competition is always tight with the numerous institutions offering the same procedures and the same cosmetic surgery packages.
Cutting the price does not necessarily mean that the quality nor the service is cut into half as well, because Thailand prides itself as the "Beauty Center of Asia". Experts in the field come with various accreditations and most have trained in Western countries and the hospitals are fully equipped with the latest advancements in the field of cosmetic surgery.
With the top-notch quality of service, high-class hospital suites, and highly-trained specialists, you'd expect to pay an arm and a leg just to get one minor procedure done, right? Well, in comparison to Australia, Thailand' fees are less expensive even if you add in the travel expenses. In comparison, breast implants can cost up to AU$12,000 when done in Australia but in Thailand, the bill could only reach up to AU$4,000. Getting a facelift in an Australian facility can cost up to AU$10,000 while a hospital in Bangkok can do that for only AU$5,500 or almost half of the price. As for the travel costs, airfares are fairly cheap especially if you book your trip during the off peak season, around March to September, where the streets aren't as crowded and hotels aren't as full.
Medical Facilities in Thailand
Fostering the medical tourism industry in Thailand, the government has set specific guidelines for health care professionals and facilities to follow to uplift the quality of services they provide. With the aid of the Joint Commission International, hospitals and health care professionals in Thailand strive to provide world-class services which adhere to standards set in the United States and in other Western nations.
As in any other country, there are thousands of hospitals all over Thailand and even in its smaller islands. The majority of which are public hospitals which are run under the government's arm, the Ministry of Public Health. Because of the high availability of health care in Thailand, waiting lists for surgeries and other procedures aren't as long as you would expect. With the tight competition as well from other top-calibre hospitals in Bangkok, it is clear as to why prices for cosmetic surgeries still remain highly competitive and affordable. Based on your budget and your elected cosmetic procedure, you can freely choose to a hotel-like hospital bedroom inside an international-standard health care facility right in the middle of Bangkok and still save hundreds of dollars when it comes to paying your medical bills.
Among the numerous health care facilities in the beautiful country of Thailand, Lotus Medical is the top rated cosmetic surgery and plastic surgery facility in Thailand.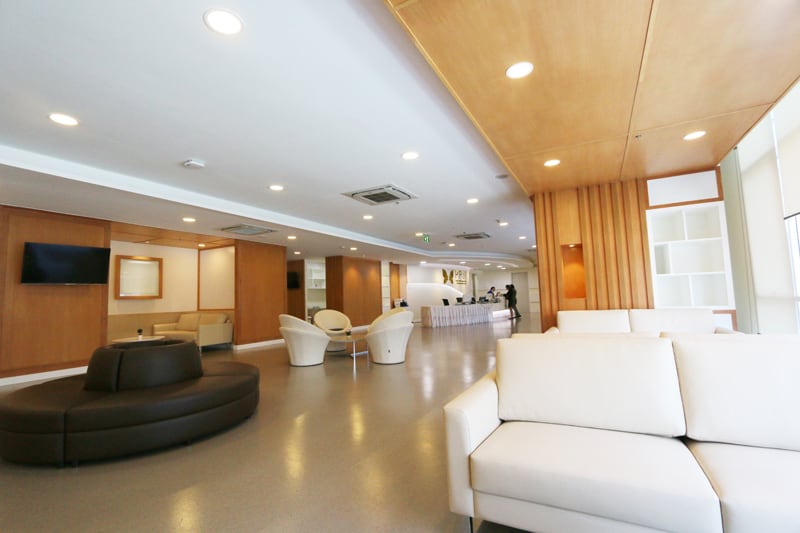 To go or not to go?
Before you jump the gun and book a flight to Thailand, be sure to do your own part and research about the cosmetic surgery you want to have done and the possible hospitals you are considering. Get to know each and every step of the planning and the process so you don't get lost in translation. Please do not hesitate to contact us if you need any information.
Always factor in the costs of your own travel to and from Bangkok, especially considering accommodation and transportation costs outside of the hospital. Have a translator service (we can provide this) in mind in case you do run into a problem, even if the hospitals do promise to have an in-house translator or a medical professional fluent in English it does pay to have your own in certain cases.
Any medical or health insurance plans that you have back at home might not cover any cosmetic surgeries, especially those done voluntarily or on an elective basis. However, if your insurance provider gives international medical coverage on a global scale, make sure to contact them first before making any bookings or reservations overseas.
With the world-class health care service offered at a fraction of a cost, Thailand definitely beats other countries when it comes to medical tourism. Do away with the long waiting list for operating room procedures and cut free from plastic surgeons charging prices that are considerably expensive for such a small operation. Thousands have done it in the past and more and more patients come each and every year just to go under the knife.
With the majority of the hospitals in Thailand being run by the Ministry of Health, thousands of hospitals specialising specifically in cosmetic surgery has grown all over the country. Everything from simple lip injections, facelifts, tummy tucks, and even rhinoplasty, health care facilities in Thailand welcome all patients looking for an affordable solution to their physical appearance woes and aesthetic problems.
---