---
Having an elegant neck contour will not only give you a youthful appearance but it is associated with health and vitality. Neck lifts are a set of procedures aimed at enhancing how your neck looks. Commonly referred to as a facelift or chin lift, a neck lift will give skin that has lost its elasticity a more toned and smoother appearance.
This popular cosmetic procedure attracts thousands of women and men to come to Thailand as it removes excess fat and skin around the jawline, to give you a well-defined youthful looking neck. And the results can last a long time, but keep in mind that neck lift surgery will not stop the process of ageing.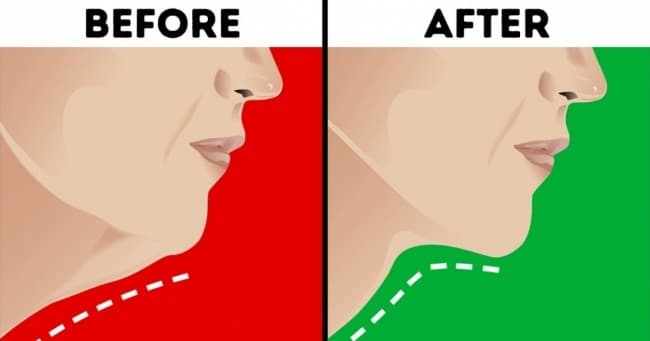 Know Your Goals
It's important to learn about the different options available for you during your consultation. You should be in good health before going for a neck lift. Also, consult your surgeon well in advance. Here, you should know your goals and what you wish to change.
Some common concerns that may be addressed using a neck lift include excess fat, turkey wattle neck, or too much skin.
How Is a Neck Lift Performed?
There are a variety of ways that Neck lift surgery may be performed.
An incision is made behind the ears or as an alternative both in front and behind your ear, just like for facelift incision. This technique allows for the removal of excess neck skin through the incisions made behind your ears.
Another method involves making an incision under your chin without necessitating the removal of any skin and there's no need for making incisions in front of your ears. This helps release the neck skin from underlying muscles thus allowing your skin to contract without it being removed. The platysmaplasty (platysma muscle) is tightened through incisions to the chin.
In the elderly, a zigzag incision is made on the chin to remove excess skin. Therefore, no incision is made behind or in front of the ear which helps reduce the complexity of the surgery.
Do I Qualify For a Neck Lift Procedure (Chin Lift)?
The aging process of the neck is normally a combination of some excess fat, loose muscle and skin. This results in a term popularly known as the "turkey gobbler." For people who prefer having this area addressed and not the whole face, getting a neck lift procedure (chin lift) will be beneficial. Also, it can work for patients who want to enhance their neck contour. Typically, patients are between the 30 and 70years old.
Good candidates for chin lift(neck lift) surgery include:
Patients with excess skin that has lost elasticity often around the neck and under the chin area.
Those with excess fat under the neck and chin area.
Individuals who don't have medical conditions which can increase the risk of surgery or impair the healing process.
For a chin incision technique, the level of profile improvement is best linked to skin quality. Thus, to qualify for neck lift done using chin incision technique, a candidate:
Should be young or middle-aged
Should have mild, minimal, or moderate excess skin
Should have moderate to mild subplatysmal fat
How To Prepare
Your doctor might advise you to avoid taking aspirin and other blood-thinning medications for several days before the surgery. Such medications may include warfarin (Jantoven, Coumadin), aspirin and heparin. Other medication include ibuprofen (IB, Motrin, Advil, and others).
Since smoking tobacco encourages wrinkling of the skin as well as slow both healing and recovery, your doctor might ask you to quit smoking before getting a neck lift surgery.
Arrange to have someone pick you up after your procedure. Also, have someone stay with you for the first night after the procedure.
What To Expect
Before the Surgery
Before having a neck lift surgery, your doctor will evaluate your health and discuss with you about your expectations and surgical goals. Your surgeon will then pick the surgical technique that will work best for you. Your surgeon might suggest other additional procedures — like eyelid surgery, brow lift, or skin resurfacing — that can help achieve the results you want.
Your face will then be examined and measured, and your surgeon might have photographs taken to help you compare how you look before and after the surgery.
During the Surgery
This procedure may be performed with sedation and using local anaesthesia, whereby only part of the body will feel numb, or even under general anaesthesia.
The most common procedure used is Liposuction. The surgeon creates a tiny incision under the chin and behind each ear. Specialised equipment is used to suctions fat from beneath the chin and on your jawline. If the only dissatisfaction you have is due to excess fat and your skin in this area is resilient, liposuction can help give you a well-defined neck.
However, Liposuction does not correct structural problems which affect your neck's appearance. Your surgeon will discuss with you on the type of procedure that best suits your condition. This will be based on several factors, such as your desired results, cost and the cause of dissatisfaction with your neck an chin area.
What Is Involved In Recovery?
You must be patient with the recovery process from a neck lift as this takes time. Most people may resume work after 7 – 14 days. If you are physically active or participate in sports, you might have to wait for about three weeks before resuming those activities.
Your doctor may also ask you to use a medical compression bandage which helps decrease post-operative swelling. Usually, you'll wear day and night for 5 to 7 days and thereafter only at night for some time. To ensure proper recovery, it's important that you follow your doctor's instructions.
Ultimately, to get the most out of the procedure, give yourself time to heal.
Results
Visible improvements following a neck lift will become evident as bruising and swelling subside. The final results will not only give you a more rested and youthful appearance but will also boost your confidence levels.
This might take a few weeks to several months for bruising and swelling to fully disappear while the incision line will take about six months to fade. Meanwhile, ensure to protect the skin from the elements, avoid wearing clothing you'll have to pull over your head. Again, be gentle with the surgical incisions. Our award winning staff here at Lotus Medical can assist you with any questions you may have about a neck lift in Thailand.
---